陆需
作者:金飞 日期:2021-10-26 点击数:
46
师资介绍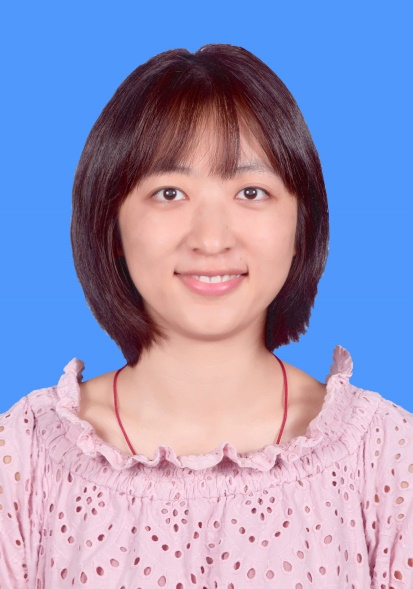 陆需,女,汉 ,1989年5月生,讲师 ,博士研究生
研究方向:
神经精神药理学
基金项目:
1. 江苏省高校面上项目,20KJB310025;
2. 南通市科技局项目,JC2020020
代表性论文:
(1) Xu Lu; Dongmei Zhang; Hayato Shoji; Chengwei Duan; Guowei Zhang; Tomoya Isaji; Yuqin Wang; Tomohiko Fukuda*; Jianguo Gu*; Deficiency of α1,6-fucosyltransferase promotes neuroinflammation by increasing the sensitivity of glial cells to inflammatory mediators,Biochimica et Biophysica Acta-General Subjects, 2019, 1863(3): 598-608.
(2)Xu Lu#; Rongrong Yang#*; Jinlin Zhang; Peng Wang; Yu Gong; Wenfeng Hu; Yue Wu; Minghui Gao; Chao Huang*; Tauroursodeoxycholic acid produces antidepressant-like effects in a chronic unpredictable stress model of depression via attenuation of neuroinflammation, oxido-nitrosative stress, and endoplasmic reticulum stress,Fundamental and Clinical Pharmacology, 2018, 32(4): 363-377.
(3) Yue Gu#; Ting Ye#; Pingping Tan#; Lijuan Tong#; Jianlin Ji; Yiming Gu; Zhongxia Shen; Xinhua Shen; Xu Lu*; Chao Huang*; Tolerance-inducing effect and properties of innate immune stimulation on chronic stress-induced behavioral abnormalities in mice, Brain Behav Immun, 2021, 91: 451-471.
(4) Chao Huang#; XuLu#; Lijuan Tong; Jili Wang; Wei Zhang; Bo Jiang; Rongrong Yang*; Requirement for endogenous heat shock factor 1 in inducible nitric oxide synthase induction in murine microglia,Journal of Neuroinflammation, 2015, 12: 189.
(5) Chao Huang#; Xu Lu#; Jia Wang#; Lijuan Tong; Bo Jiang; Wei Zhang*; Inhibition of endogenous heat shock protein 70 attenuates inducible nitric oxide synthase induction via disruption of heat shock protein 70/Na+/H+ exchanger 1-Ca2+ -calcium-calmodulin-dependent protein kinase II/transforming growth factor β-activated kinase 1-nuclear factor-κB signals in BV-2 microglia,Journal of Neuroscience Research, 2015, 93(8): 1192-1202.